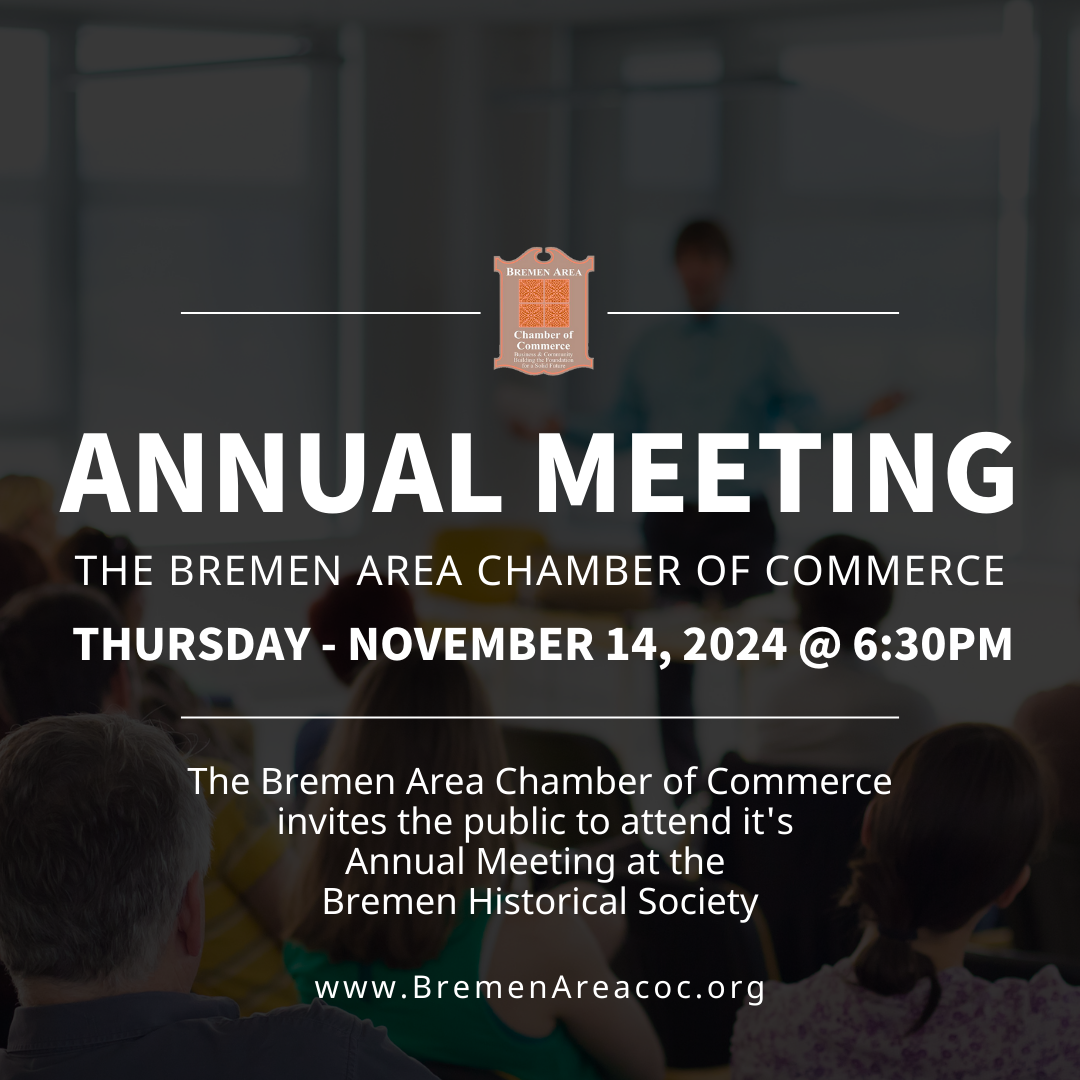 THE BREMEN AREA CHAMBER OF COMMERCE

ANNUAL MEETING
November 10, 2022 @ 7:00pm

The Bremen Area Chamber of Commerce invites the public
to attend it's Annual Meeting at the Bremen Historical Society.

FEATURED WILL BE:
Mayor Anthony Taylor with a review of
"The State of the Village"

A representative from Rushcreek Township will talk about
"The State of the Township"

Fairfield Union Superintendent, Chad Belville will bring us an update on
"The State of the District"

Light refreshments will be served.
We hope you can attend this
informational meeting.
PUMPKIN PIE AND CIDER DRIVE-THRU

November 22, 2022
12:00pm (Noon) -1:00pm

Come get a slice of pumpkin pie and some apple cider!
Get a jump start on that Thanksgiving dessert!
FOOD TRUCK EVENT

November 30, 2022
11:00am-2:00pm

Grab lunch at the Schmidt's Sausage Haus food truck, which will be parked in front of our building!

The first 10 people to schedule a tour for a potential referral between 11/21 and 11/29 will receive a $12 food voucher.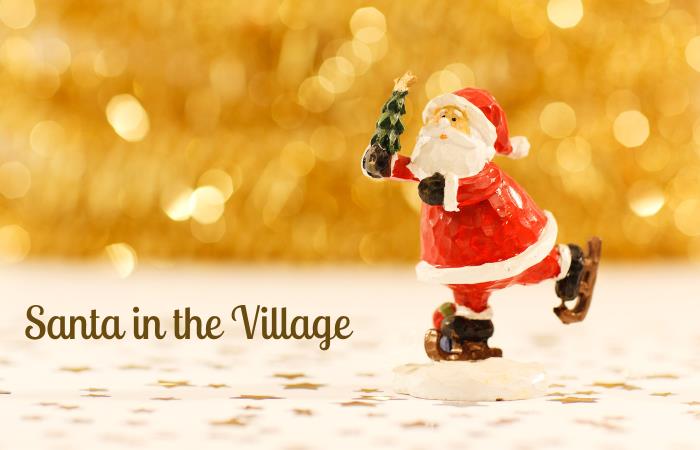 SANTA IN THE VILLAGE
December 11, 2022
More details to follow